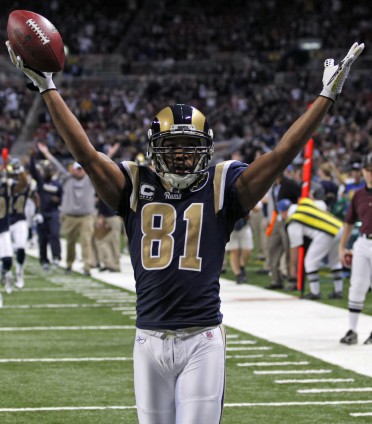 Today, my dad and I are traveling to Alabama where I'm being inducted into the Senior Bowl Hall of Fame. But here's an interesting story about my career that I bet most of you don't remember.
I never played in the Senior Bowl.
I wanted to see how I fared against other seniors playing the game. So I showed up, went through the process, but got hurt catching a pass. Torn meniscus. I remember being shipped back to Raleigh on a commercial flight. I couldn't bend my knee so I was totally contorted in my seat. It was really painful.
For that reason, I never thought I'd be nominated for the Senior Bowl Hall of Fame, never mind chosen. But when they called to say I was in, they added: "This is really about what you accomplished in college and in the pros."
In my senior year, I had 80 plus catches, ran for 1600 plus yards and had a dozen or more touchdowns. An award like this validates your accomplishments, skills and hard work. I'm thrilled.
So is my dad. My pops is proud of all his kids. He worked all his life in a rock quarry and he has this incredible entrepreneurial spirit. So I'm taking him with me to the ceremony and dinner to celebrate.
I wonder if when they announce my name, they'll say, "Torry Holt, who NEVER played in the Senior Bowl." That could be a real buzz kill.
Here's the link to the Senior Bowl Hall of Fame news release: http://www.seniorbowl.com/news-highlights-detail.php?news=152.