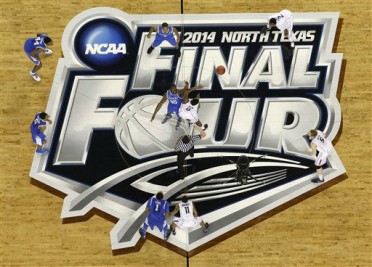 I hate it when people don't try, when they take the easy route or slack off. It's a pet peeve. Just ask the kids I'm coaching this year for the USBA / AAU League. In the interest of full disclosure, my 7th grade son is on the team. And coaching gives me the opportunity to spend quality time with him.
But it's also sheer joy to me when a light bulb goes off … when one of the kids believes in a play, applies the information, practices it and has success. That's why I do it.
Coaching a kid's sport is a major commitment.  We practice twice a week with games on the weekends. Every practice, I start with roll call. We go over the practice schedule, we stretch, we talk about the importance of good nutrition, and we talk about grades. If a kid's grades are not up to par, I don't play them. It's that simple. And with this being NCAA basketball season, I tell them to watch the games. You learn from the best. (BTW, congrats to UCONN).
I also like to joke around. On April's Fools Day, I told them they had to do 20 suicides and 80 pushups. On the second suicide, I yelled out April Fools. They were totally relieved.
I also believe in teaching kids this age the basics. We have a full court press play, a couple offensive plays and a couple of defensive plays. But that's it. You learn the intricacies of a game as you go and develop as an athlete. Right now it's time to learn.
People often ask what it's like to have a pro athlete as a coach. I'm intense. I want them to believe what we're teaching them is the right thing to do. Getting a 7th grader's attention isn't always easy. And they're skeptical of you at first, pro athlete or not. To them, I'm just someone's dad.